Your Listining to Wayne Sharp & The Sharpshooter Band , "Empty Promises" From his "Living With The Blues" cd.
You can Mail us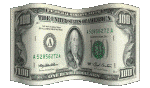 for
Tickets, or Tickets for both
of these Blue Horizon events
can be purchased online
through the PayPal website.
( (Please Don't Send Cash - Checks Or M/O Only by Mail! )
Click the "Send Money" link at the top of the page
and follow the paypal prompts to complete the
transaction after reading below. Cost for each of
these events before the day of the show is $25 for
each ticket. After clicking the PayPal link or the
event icons above, enter
"Tickets@BlueHorizonPromotions.com" as the
recipient of your payment. Use the message box
in the PayPal screen to tell us who you are, your
contact information and which event you are
purchasing tickets for. You will receive a
confirming email from us and your tickets will be
awaiting you at "Will Call" on the day of the event.
Potential SPONSORS
or VENDORS for the
St. Georges Blues Fest
call Gene Fontana - 302-547-0913
or Margret Michini - 302-836- 8202
or Ben Rizzo - 302-420 3058
or e-mail:Contact@BlueHorizonPromotions.com
VOLUNTEERS - Call Gene at
302-547-0913
or e-mail:Contact@BlueHorizonPromotions.com
HOTELS - Quality Inn Skyways
147 North DuPont Highway
New Castle - 302-328-6666
____________
Hampton Inn
117 SandHill Drive
Middletown , De / 302- 378-5656
____________
CAMPING ? Lums Pond State Park
1068 Howell Scholl Road
Bear Delaware , 19701
Tickets :On Sale Now !
2014 Saint Georges Blues Festival Tickets
$25 Advance / $30 Day Of Show
Saturday June 14th
Charge By Phone ?
MASTERCARD / VISA / DISCOVER
Call Ben Rizzo , Blue Horizon Promotions 302-420-3058
Tickets By Mail ?
Please Do Not Send Cash , Check or Money Order Only !
To Mail us money for Tickets, please send the proper amount to "Blue Horizon Promotions" at 8 Meadow Drive, Middletown, DE 19709.
PLEASE don't forget to tell us who they are for and which event you wish to attend. Like
above, your tickets will be waiting for you at "Will Call" on the day of the eve
Ticket Also Available At:
The Saint Georges Country Store
1 Delaware Street
Saint Georges, Delaware
Tuesday Thru Saturday Between 12 noon & 9pm
302-836-8202
________________________
REMEMBER TICKETS ARE ALWAYS AVAILABLE AT THE GATE DAY OF SHOW!
THANKS
THANKS!!